YIHUA SMD LED SOLDERING STATION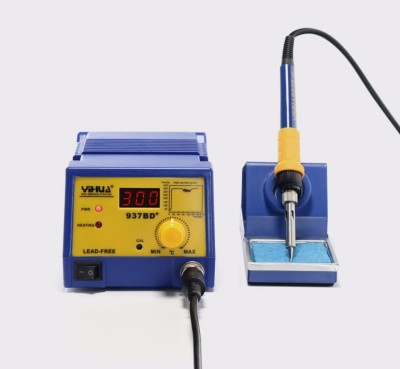 1. Comfortable portable handheld and the Digital LED display
2. SAMSUNG microcomputer control,warming-up quickly.
3. Would replace the part if the resistance value is incorrect.
4. This product is ESD-protected.
5. High-quality resistance good for long service life
6. Shell using alloy material, elegant appearance.
7. Intelligent self detection.
8. Green lines and high-quality silicone body heat good for extend lifeand save power.Compact design of the welding handle is suit for long time use.


Power consumption                                              75W

Soldering Iron Temperature range              200-480oC

Soldering Iron type                                               Blue handle

Soldering Iron heater material                      Import high-power heater